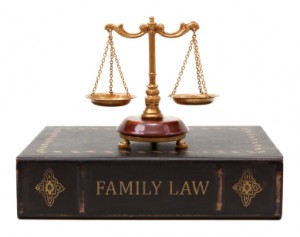 AN OVERVIEW OF THE FAMILY LAW PRACTICE
Ronald Brilliant is a family law attorney and owner of Brilliant Law Office. He handles all Family Law Matters.  Ronald Brilliant can assist you with your
Adoption – USA National Adoption and International Adoption
Custody and Visitation
Child Support
Alimony, Separate Maintenance and Spousal Support
Dissolution, Separation, Annulment
Child Visitation and Custody Modifications
Visitation and related matters.
International Family Law Matters including Immigration Issues
SCOPE AND RANGE OF FAMILY LAW MATTERS
Family law involves a range of simple to highly complex legal issues. It usually involves both an emotional aspect and a technical legal component. The facts of a case often require a client to consult an attorney about overlapping legal issues such as bankruptcy, real estate and other non-family law matters. Thus, you may find yourself in need of an attorney with a wider scope of experience than simply family law. The Brilliant Law Office, operated by Ronald Brilliant, has experience in a wide range of legal matters, including bankruptcy, immigration, personal injury, estate planning or other civil legal issues.
FAMILY LAW EXPERIENCE AND KNOWLEDGE
The Brilliant Law Office is the firm you should choose because Ronald W. Brilliant, Attorney at Law, has experience in a wide range of civil legal matters. He focuses on achieving the best possible solution for his clients. In all cases, he is mindful to limit the time and resources needed to resolve your legal issues, without compromising your legal rights. You need a lawyer you can trust to manage your case honestly and efficiently. You need someone who is there for you and is willing to prioritize your interests over all else. You need Ronald Brilliant, attorney at law.
LEGAL REPRESENTATION IN
CALIFORNIA, IDAHO, & NEVADA
Brilliant Law Office is located in California, Idaho, Nevada and Florida (Immigration mattes only in Florida). Ronald Brilliant is licensed in California, Idaho and Nevada. He represents clients in both State and Federal Courts. He also qualified to represent nationwide for immigration matters. An East Coast immigration practice location is located in Boynton Beach, Florida.
Residents of Idaho and specifically the metropolitan areas of Star, Middleton, Emmett, Caldwell, Nampa, Meridian, Boise and Kuna, Idaho and residents of California that need an experienced family law attorney with a much wider scope of civil practice, may contact me by calling (208)914-7150 or by email at rb@brillliantlawoffice.com. So elect Make an Appointment to contact me.
Also, see our section on Custody and Support